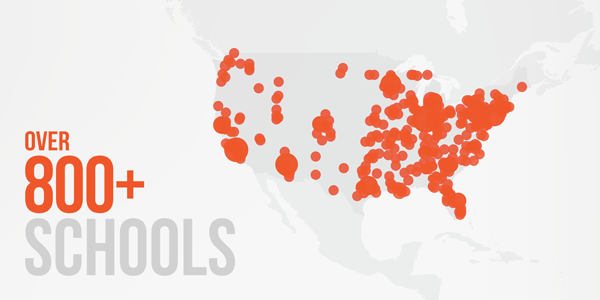 There are many components that shape success. Some components of success are a strong work ethic, academic credentials, your environment and the people you choose to surround yourself with. Each of these play a crucial role in shaping your success both personally and professionally.
In a society driven by speed and individualism, it can sometimes be difficult or feel impossible to dedicate time to influential people that surround you who have experiences and wisdom that can help you through your own challenges and aspirations. While doing so may be difficult, it's important that you make time to absorb everything you can from these people as it may offer support and motivation or shape the way you think.
Here are 5 reasons why having a mentor can contribute to your success.
They will support you despite setbacks
Facing rejection or defeat isn't easy and it can hinder your motivation and put a dent in your stride. Some things are easier to get over than others, but regardless, losing is never easy. Some failures may make you want to give up all together, but your mentor is there to help you back off and motivate you. Despite your failures, they believe in you. They remind you of the successes you've had in the past, what you're doing well and what may have led to the failure you're facing. Nonetheless, they're your biggest supporters and they won't let you quit.
They can give you honest feedback
Some of us are harder on ourselves than others. We often pride ourselves too much for a job well done or not enough. We are critical about ourselves and our work and don't necessarily see things from the outside-in. Your mentor is not only experienced, but they see things from a different perspective which allows them to give you honest feedback. They see who you really are and know your strengths and weaknesses and what things you need to improve on.
They give you the map and guide you
Throughout your journey you will find yourself lost and confused with no clear direction of what to do next. Your mentor will play a big role in helping you remain sure of what your destination is is and they'll give you the road map to get there. While they'll provide you with advice and stories about their experiences, each turn will ultimately be up to you.
They teach you from real experiences
One of the most valuable things you can gain from having a mentor is learning lessons from their personal experiences. Listening to what worked and what didn't can spare you from making a wrong turn and help guide you in the right direction.
They can provide you with resources to reach your goals
Your mentor is has the know-how and experiences that can save you from making the mistakes they once made. If they have or currently work in your respective field they have the technical knowledge that can help you reach your goals. Asking them questions will allow them to share what they know and have learned throughout their career that you can apply to your endeavors early on.
Becoming young adults means spending years discovering your true identity. You spend time in jobs and different cities surrounded by old and new friends who all have a hand in helping you discover who you are, what your purpose is and where you're headed. Having a mentor not only helps you develop intellectually, but emotionally as well.
While you may not know exactly what you want to do for the rest of your life, now is the prime time to begin exploring new fields and finding mentors who can guide you along the way. Join our free Go Commando app to begin testing the waters with variety of brands and get paid to do it. Who knows, one of these brands could become your mentor. Go Commando is available in the App Store and Google Play.