Student Brand Ambassadors are college students hired to promote your brand to other students. They're the voice, presence, and influencers of your college marketing campaign. Their duties range from on-campus events to social media promotion to answering surveys, giving your brand big time exposure where it counts.
Go Commando App solves the biggest issues brands face. Let us take care of the logistics while you focus on what really matters.
We give you:
Instant access to a vast network of college students
Fast and accurate results
Easy report viewing and payment systems
Real-time communication with your reps
Creative ways to offer tasks
Hassle-free rep management
Just like there are two sides to every story, there are two sides to Go Commando: the brand experience, and the student experience. Watch our video to see how the brand dashboard works and start creating the best tasks for our student brand ambassadors.
---
Step 1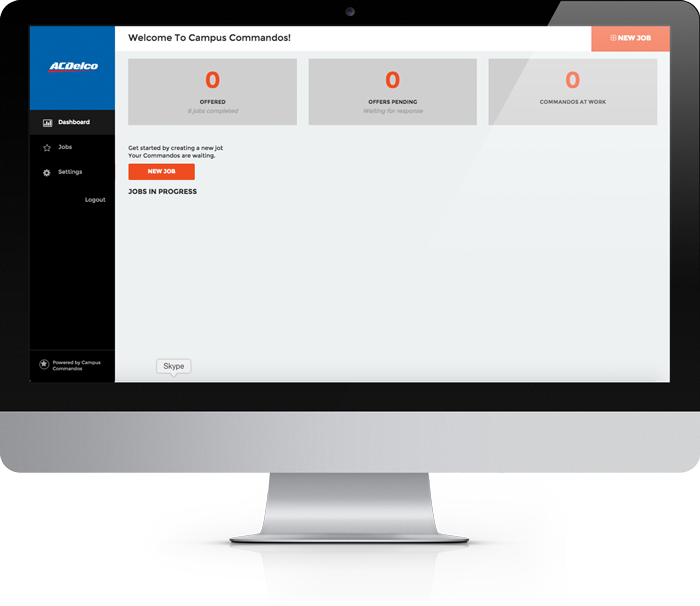 Each brand has its own account dashboard where tasks and reps are managed. When you log in, you'll see a list of all the tasks created by your account plus the stats on your active jobs. You can click on individual jobs to see individual performance. You'll also find useful info on jobs claimed, submitted, and approved, plus commandos on the job.
---
Step 2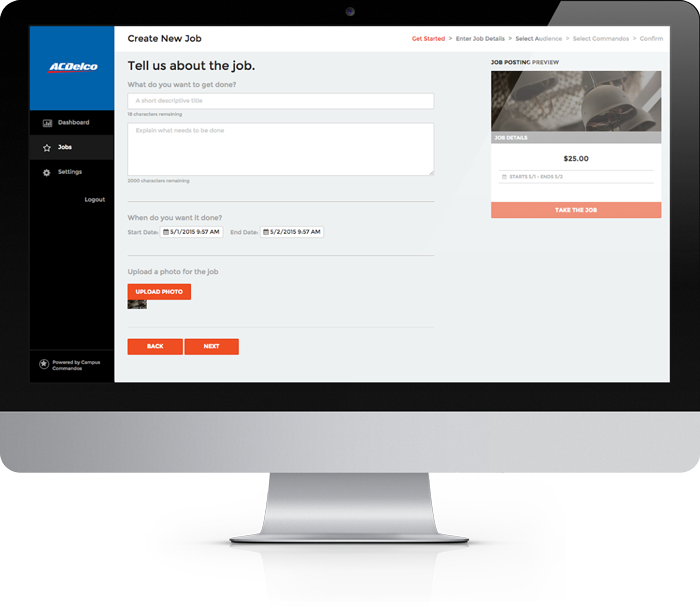 Now it's time to create a task. You'll start by giving a title and description plus the dates for the job to run. You can customize the text and image with the task, too, so get creative! Next select how you want your proof of completion. You can require photos or videos, a survey, location check-in, and more. Select the states and Universities you want to target. This geo-targeting feature lets you get as specific as you want.
---
Step 3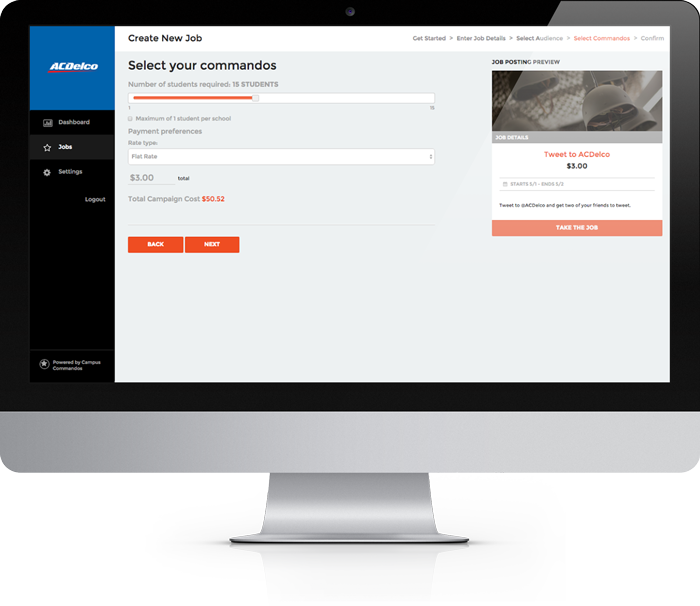 Next choose the number of students you want to accept the task. You have the option of limiting the number of students per school and if you want to pay them hourly or a flat rate. This is also where you'll assign the dollar amount you'll pay your Brand Commandos. You can even select specific students that you have worked with before if you liked their work. Once that's finished your task is ready to go!
---
Step 4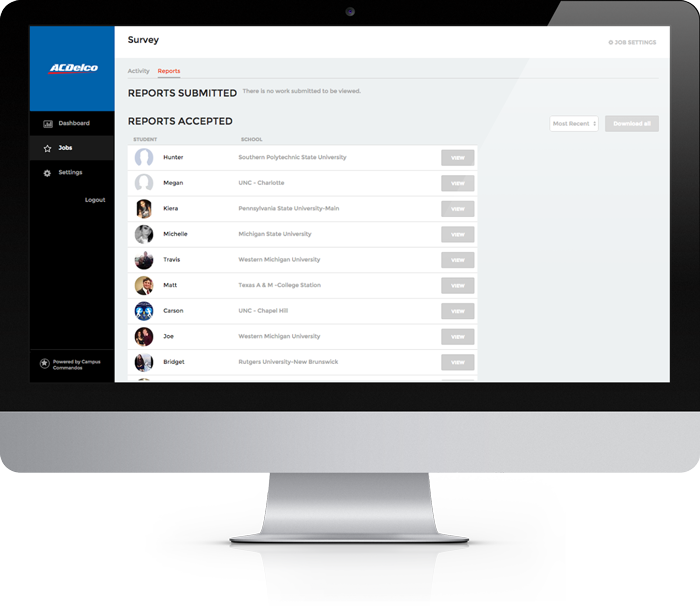 Students at the schools you selected are notified of a new task via push notification to the Go Commando App, email and text message. Most jobs are completely accepted within 12 hours. You have the ability to chat with your Brand Commandos in real-time should they have questions or if you have additional instructions.
---
Step 5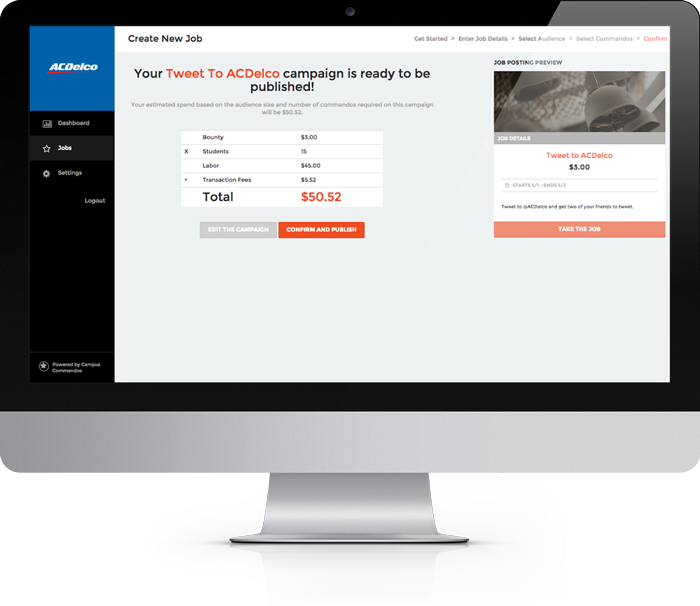 Once Commandos begin submitting their work, you can review a reports summary and get even more specific and download individual reports as well. These individual reports also list the pieces submitted to you for approval After viewing reports, you can accept the work that students complete. We take care of payment, refunds, and the logistical stuff.
---