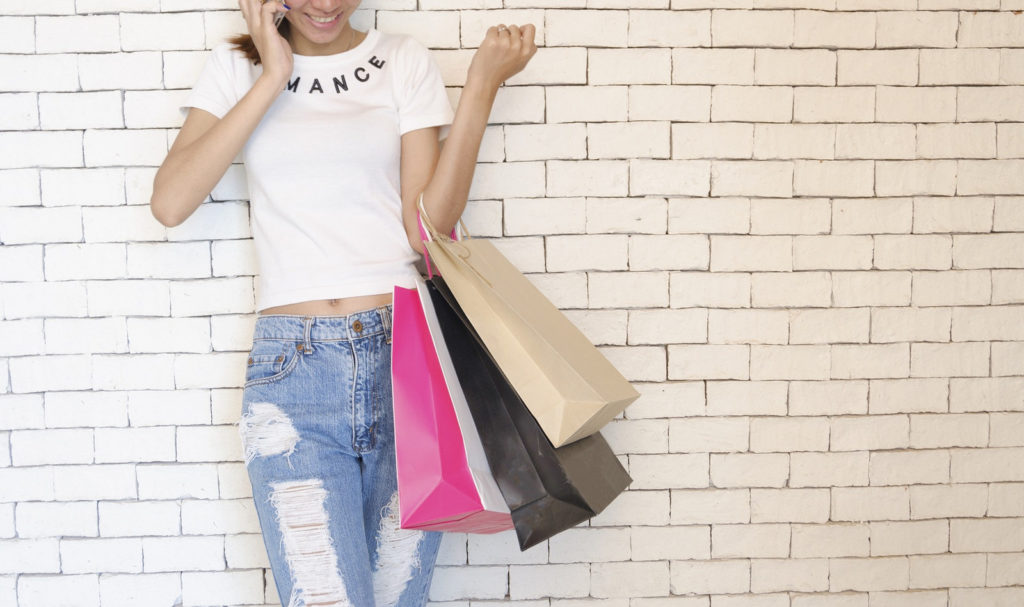 From tuition and buying textbooks to filling your gas tank and spending money out with friends, college is an expensive experience that often leaves a dent in your wallet. Here are 5 ways students can spend less and save more without giving up the things they love or the activities they enjoy.
Shop smarter
A simple Google search can save you some serious cash. Companies like JCPenney and H&M have coupons available on their websites while apps like RetailMeNot and Honey search the web for you and allow users to share coupon codes for online and in-store use.
Take advantage of student discounts
Before paying full price for goods and services, check to see if the retailer offers student discounts. Apple offers student savings of $200 off of any new Mac while Adobe offers a student rate of $19.99/mo. for Creative Suite that includes access to programs like InDesign, Photoshop, Illustrator and more.
Spotify also offers students a 50% discount for Spotify Premium while Amazon offers students a free six-month trial of Amazon Prime and a 50% savings on Prime accounts thereafter.
Check out this list of 100 retailers that offer student discounts.

Make your own coffee
Many students can admit to spending upwards of $4 or $5 on a single cup of coffee. Consuming one cup per day equates to $28 to $35 per week or $112 to $140 per month just on coffee! For students that rely on more than one cup per day, that's a hefty expense.
According to Starbucks, a one-pound page of coffee can make approximately 40-eight ounce cups of coffee. Depending on your taste, a one-pound bag of ground coffee can range anywhere from $5 to $12 making it the most cost effective option for coffee lovers.
Sign up for rewards programs
Opting in for rewards programs can be extremely beneficial especially when it can mean up to $2 off on movie tickets on Tuesdays at your local AMC Theatre or savings on gas next time you fuel up! BP offers up to 10 cents off per gallon while Speedway offers 3 cents off per gallon instantly and operates on a point-based system that can be redeemed for snacks or even gift cards.

Socialize smarter
When planning nights out with friends or your significant other, scour the web for savings and plan smart. Venues like Dave and Buster's offer specials all week long like ½ off games on Wednesdays. Many local venues such as bowling alleys offer their own specials that can typically be found on the company website.
Personally, I search Groupon for dining deals and things to do. Whether it's $16 for a $40 voucher to my favorite local restaurant or $12 for a kayak rental, Groupon offers affordable options for things to do that are tailored to your location.
Add a little cash to your wallet with easy tasks right from your mobile device! Find out how.