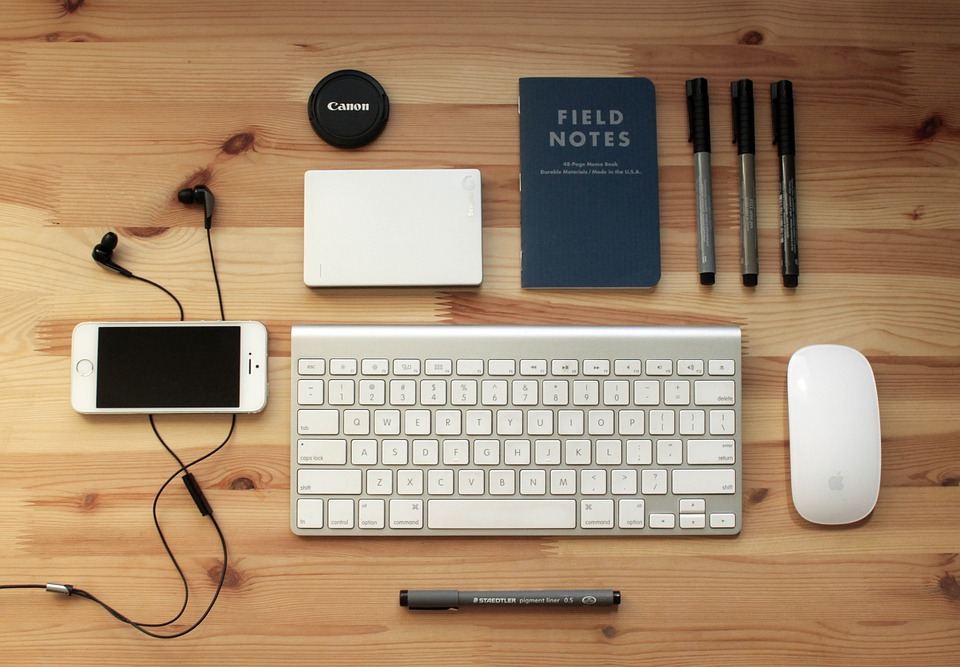 College is hard. Being online is easy. Dictionary.com, Evernote, Google Drive, DropBox–these are definite go-tos for the in-the-know student, but here are seven sites and apps definitely worth a spot on your bookmarks bar or homescreen.
This site's primary function is to assist you in creating the most dreaded part of an essay, the bibliography (or is it Bibliography). You simply paste the link of your source into a bar, select the type of material, select the citation style you need, and hit 'Cite It'. Most professors caution against using citation generators. But unlike the one that comes in places like Microsoft Word, EasyBib is updated to new standards as soon as they are made available, and it provides information for why it generated the citation the format it used. When using the application on a smartphone, you can scan the barcode of a book and it will generate citations which can then be added to your ongoing list.
The site also lets you save your citations before inputting them into your citations page. EasyBib also assists with research with tools that allow to view how many times a site has been used in a Bibliography, and by evaluating a site to determine how "scholarly" it is, or if it's attempting to sell or persuade rather than inform.
For most of you, the name SparkNotes brings on a shudder and a memory of your teachers equating the use of SparkNotes to stealing information from an angel. In reality, SparkNotes is a great tool for reviewing material you've already learned by using their summaries or quizzes. It's also a tool that can be used to reign in the focus for an essay or report you may have to do. It features quotes from characters and provides page numbers for all of the excerpts it displays. Perhaps the most ground-breaking tool SparkNotes provides is a lini-by-line breakdown of Shakespeare's plays because who hasn't struggled with most of King Lear?
In college these days, it's inevitable that a TED video will be used during an instruction. Did you realize that you too can use TED videos to make college easier? Whether it's for a paper, a presentation, to gain another perspective on a topic, or because you've exhausted Netflix's thirteen trillion hours of content and need a new source of entertainment, TED.com provides more than just videos. Speaker bios and transcripts of videos with timestamps make citations and quotations easier. The site also has tools like Ted Studies that explores topics and provides materials to assist in research.
For anyone who struggles with staying focused and would benefit from being made aware of where your time online goes, RescueTime is genius. Available as a phone application, a Chrome extension, or as download on all major browsers, RT tracks where you spend your time and produces a report. In the report, it analyzes how productive or unproductive you're being. It can also be used as a tool for rewarding yourself. If for every two hours of studying, you allot half an hour of studying, then using RescueTime will give you a visual cue for when it's time to ditch the textbooks for half a clock of Monument Valley.
Not only is Duolingo fun, it's mighty helpful when it comes to supplementing your formal foreign language instruction. It can also act as a diversion from studying before you head to Italy for spring break to meet Armanno. Ciao bella!
Duolingo is set up into quick, easy to digest lessons and practices. As you complete more lessons, you earn points which stack up against your friends who are users. Using the website or app keeps you motivated by employing several types of exercises including pronunciation checks. Lastly, you can challenge yourself by taking on more than one language, or get a big block of points at one time by doing well on a placement exam.
This online tool is probably the scariest one because it allows you to connect all your financial tools together: PayPal, bank accounts, investments, etc. The dashboard will show you a condensed version of all the money you do, or don't, have. But after all the gulping, there's hope in the resources Mint provides like how to save money, how to view where you overspend on food or entertainment, and a credit score tracker. By the time you're out of college, Mint will have you set up with solid saving and spending habits.
Once you've studied, written your papers, and balanced your checkbook, entertaining becomes the priority. Maybe it's just you, one other person, or all the friends from Chem 101; either way, the Mixology app is a go-to for making Friday night one to remember, or not. The app's best features are the "liquor cabinet", where you input what you already have, and "Search By Ingredient" where you can move beyond vodka and jager, and explore what goes well with vermouth. You can even search for drinks appropriate for a romantic evening–the app will not pick up the dirty laundry off your floor though.
Now that you've been turned onto seven great tools that make college easier, there's no excuse to not rock out your college experience up to graduation–and many of these tools you can use beyond college.