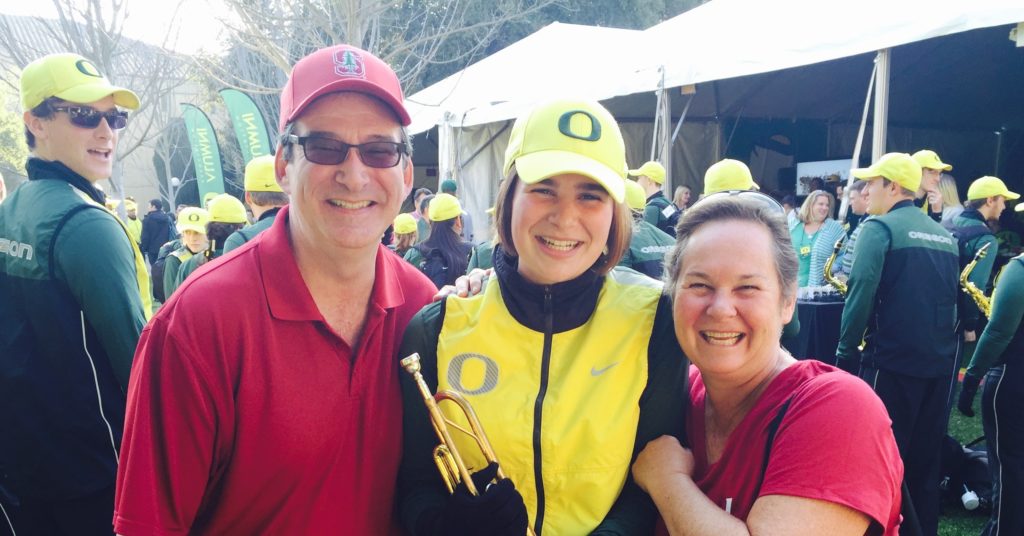 Being a Brand Commando with Go Commando is a fun way to join a network of over 800 campuses around the US. Ambassadors use the platform to make some money, and enjoy themselves while they're at it. Lily Gordon is living it up at college on the West Coast. Hailing from Salem, Oregon, she is now a sophomore at the University of Oregon in Eugene where her Brand Commando skills are being put to good use as a Public Relations major with a minor in German.
As with most college students, her life is full of experiences – new and old. In order to prepare for all of those, Lily loves to shop at REI. She laughs, "Just everything from this company is necessary. Sometimes I have to get creative on how or why it's necessary to my urban survival, but, trust me, it is." Based on her aspirations to work in public relations at a non-profit or a benefit corporation like Sierra Club or Patagonia, it's obvious why Lily is drawn to a company like REI.
Being a college student (a highly involved one at that), Lily has to take care of herself. She's a big fan of Neutrogena's Oil-Free Moisturizer. She says, "They say your body is 60 percent water. My face is 100% Neutrogena and has never looked better." Lily sounds like she's on her way to understanding public relations just fine.
An Oregon girl through and through, she's a huge fan of Humm Kombucha. She explains, "Blame it on living in Oregon, but when I'm craving some lemon ginger kombucha, nothing hits the spot quite like Humm's brewed concoctions. This is definitely my  cooled beverage of choice (behind Oregon tap water!)."
Other interesting facts about Brand Commando Lily:
School Activities:
Oregon Marching Band, Toastmasters, Duck TV News, UO PRSSA
Dream Job:
VP of Communications for a non-profit or benefit corporation such as the Sierra Club or Patagonia
Favorite place to study:
Well, ideally a coffeeshop in Europe, but realistically the University of Oregon Knight Library, which is named after good ol' Uncle Phil of Nike.
Favorite Place to Eat On or Around Campus:
Off the Waffle when my folks pop in for the morning, the Kesey Square Afghani-German food cart for lunch, Beppe and Giannis for a romantic (and spendy!) date night, and the greasy delights at Sizzle Pie when stumbling home at two in the morning.
When I need to study, I listen to:
Interesting Fact:
I did a gap year between high school and college and lived in Germany through a fully-funded program called CBYX. During my time across the pond, I lived with a host family, played on a women's soccer team, explored Germany and its neighboring countries, experienced the European clubbing scene, played trumpet in several big bands and, of course, improved my German fluency.
Tip to Incoming Freshmen:
Find community. Whether it's intramural sports, musical groups, a slam poetry club, Greek life, your job, or the little old ladies at the senior center where you volunteer, building a personal support system is essential to thriving in college.
Thing You Love the Most About Attending OU:
As a member of the Marching Band, and okay, yes, a proud American college student, it's pretty awesome having a well known and (usually) successful football team. It brings the student body and Eugene community together, has provided me with amazing travel opportunities and, let's face it, brings money to the school.
Do you love your community as much as Lily? Tell us why!