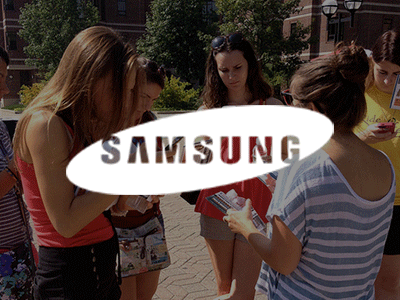 Dating apps have become the single person's savior. There are so many of them that continue to pop up it is almost impossible nowadays to not meet any new people. They've revolutionized the dating game and have made finding new partners that much more convenient and easy. From Tinder to Grindr everybody is bound to find an app that suits them.
Tinder can easily be dubbed the most popular app of all. They're the name you think of when you hear "dating apps." People use a handful of profile pictures to decide if they're interested in a person and can either pursue them with a right swipe or easily reject them with a left. It certainly serves the purpose it was created for, finding easy hookups, but beyond that people have even found successful relationships through Tinder. Not everyone likes to admit it, but Tinder can be used to go beyond swiping right or left for a quick hookup – it can be used to potentially help people find love.
Happn has continued to rise in popularity since its recent release. Happn is more of a "missed connections" kind of app; it shows you the users who you have literally crossed paths with. By tracking your location, it shows you people that you may have been on the same bus with or in the same lecture hall with, but didn't actually make a connection with. For college towns with a billion kids on the sidewalks and crowded lecture halls, Happn shows you who's there using the app around you.
Bumble puts the pressure on the girls by encouraging them make the first move. The ladies have to send the first message. Once you match with someone, the girl has 24 hours to send the first message or the connection disappears forever. Bumble gives girls a break from the way that other dating apps sometimes inundate them with an overwhelming number of messages. Also, it shouldn't be looked at as odd for girls to be the one to initiate conversation with guys. Bumble is helping change the dating dynamic in their own small way.
Zoosk utilizes their "special matchmaking formula" to connect their users. When you sign up for Zoosk you do more than just upload pictures and make a short bio; Zoosk asks you create a detailed profile about yourself that people can view and that Zoosk uses to match you with similar users. Zoosk tries to connect users based on compatibility and not just who's around you like some of the other dating apps. More than Tinder, people have more of a potential to find long lasting and meaningful relationships through Zoosk because users have the opportunity to include more information about themselves and see more information about other users.
Over 90 million people have signed up for and used POF since 2014. Upon signing up, users must complete a questionnaire so POF can learn more about you and match you with people with similar interests using their algorithm. POF has remained a big name in dating apps and has continued to grow in popularity because their site is completely free; you can have unlimited matches or send as many messages as you want without any fees to make it happen.
"The world's largest gay social network app," has more than 2 million users. Most every other app has the ability to sort same-sex matches, but Grindr is specifically a same sex and bi social network for people who identify as male. Grindr is an intentional community created for people who identify as male looking for others who do the same. There is not a requirement to post pictures, so if users are looking to preserve privacy that is an option. Sometimes, Grindr is considered a hook-up app, but there is definitely potential for more lasting relationships if that's what the user is looking to find.
1 in 5 relationships start online through dating sites or apps. It's hard to determine which app is right for you with the amount available to choose from. But if you can look past the stigma that comes with meeting people online, you might just find love (or whatever else it is you're looking for) in the string of apps.
Would you try to find real love from an online dating app? Have you experienced any social media app nightmares? Or even better, have you tried any of these social media apps (or others) and had a booming success? Let us know.