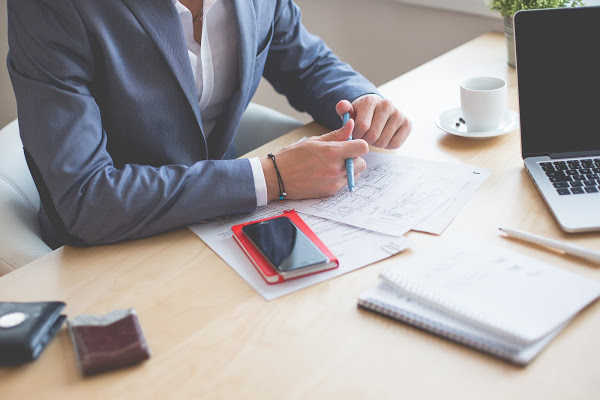 You applied for the job and now you've got an interview! Congratulations! Now what? Chances are, the interviewer will ask about your goals, aspirations, and where you see yourself in five years. And you can bet that they're going to ask about your employment history/previous work experience.
As a young college student, it can be difficult to get the right kind of experience, or even know how to talk about your experiences in a way that will speak to your future employer. Don't fret– we're here to help! And lucky for you– you have the experience of being a Go Commando student ambassador under your belt so answer that question will be a breeze!
Before you step into the interview, here's some things to keep in mind when talking about your work experience:
FIX YOUR ATTITUDE
Yes, the world threw you a curve ball—perhaps a few—and your career timeline took some hits. It's easy to fall into a bitter mindset that you were the victim of forces beyond your control. But that defeatist pattern makes you look like a victim to employers. The worst thing you can do is claim victim-hood, or suggest you can't overcome obstacles and will continue to be buffeted by the world's whims.
But… It's not just puffing up your chest and putting on your game face—it's walking into that interview owning your experiences. Part of the attitude fix is in tweaking your interview game. If you're approaching the interview thinking, I just need a job, I just need a job, you're feeding all the power to the interviewer.Don't be afraid of your experience or lack of experience you've made in the past. Especially in this day and age, there's zero stigma about old experiences— nothing is particularly bad or good. What matters is that you did it, and, more importantly, how you used the time you had.
As a Go Commando student ambassador, you've already got the "go get 'em" spirit it takes to be a successful employee. Speak to that experience by allowing that positive attitude and self-starting initiative to take over!
BUILD YOUR STORY
Building your story means looking at those unimpressive jobs from different angles and relating the skills you built there to the job you're applying for. Ask yourself: "What trait can I find in my work that can still be related to the opportunity I'm looking for?" Things are not as disconnected as they seem on the surface.
Then there's the big scare: explaining periods of unemployment. Even something so simple as taking volunteering at an animal shelter shows your initiative to improve.
When talking about your Go Commando experience, using stories is a great way to showcase the self-motivation, people skills, and dedication it takes to get the work done. Talk a certain task or activity you recently completed, what you did to get the job done, and a thing or two you learned while completing the task!
MAP YOUR SKILLS
How can you trace everything you've done in the past? Draw it out! Before heading into your interview, visualize your skills and how they work together by drawing a visual map your skills (see above for example). Map out what you've done, the places you've done, and some things you aspire to accomplish in the future. Doing so helps connect the dots across your experiences to see how they all work together.
By including the things you hope to accomplish, you'll able to better see what you need to do to get there. This is especially important to do before the interview so you can articulate to the interviewer: a) where you want to be, and b) what skills you can offer them to get there.
Interviewing for a job can be overwhelming– especially when it feels as if you don't have the chops for the position. But relax! Map it out and remember: you do have one thing that separates you from a lot of college students your experience and skills as a Go Commando student ambassador!